The Client Rich Business You Want Begins Here!
No More Struggling With Getting More Clients & Making The Money You Want
Whether you're seeking your first clients or your next clients, you are about to discover a simple secret to create massive marketing momentum, authentically attract more clients and grow your income – even if you don't like marketing.
Scroll down to find out more!



Dear Fellow Entrepreneur,
I want to first say that I am so glad you've come to this page. The fact that you have landed here tells me that you've probably been asking for a way to get more clients and make more money in your business. You have been spinning your wheels trying to make this whole marketing thing work for you, and you're finally ready to give up on figuring it all out by yourself.
Perhaps you...
Feel you have so much to offer, but can't get the clients you want;
Wish you knew where to start with it all! Not only to start getting clients, but to start getting more of the right clients;
Are tired of marketing to an unresponsive market that just never reacts on any of your marketing efforts;
Are searching for marketing tactics that will be a right fit for your business, your personality AND your clients, so that all your marketing effort will have a big positive impact on your business;
Wish you just had a solid, long-term marketing plan that makes your marketing more effective and so much easier.
If any of the above rings true for you, don't worry...you're in the right place!
I know how frustrating it is to want to grow your business and attract more clients, only to have them ignore your offers or worse, not even understanding what you offer.
I know how confusing all the different marketing strategies can be and how scary it often is to reach out to new prospects or to launch a new service, program or product because the last time you tried, not many clients (if any) said "Yes."
Talk about embarrassing, heart breaking and heavily impacting on your self-belief!
The problem is that past experiences, lack of the correct marketing foundation or silly present fears prevent you from stepping up into the world, and sharing your message and talents with more people.
You've probably seen this picture many times before, but what often happens in life is that it is not a kitten looking into the mirror to see a lion; but a lion looking into the mirror seeing a kitten…
If you are like many other women solo-preneurs, struggling to make your mark in the world, you might be the lion seeing the kitten in the mirror.
You might be at a point today where you doubt your own abilities, just because nothing seems to work for you. And you desperately want to know how to set it right and what more you need to do to put yourself and your business on the success track.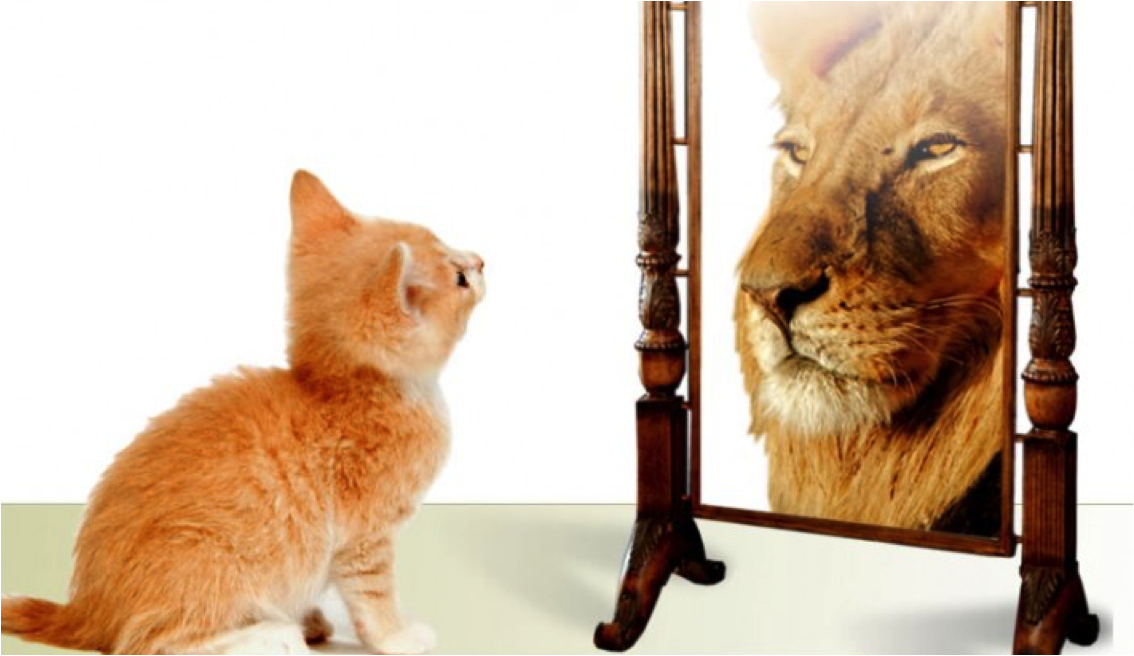 Well, it's time to set that right.
It's time for the lion to SEE a lion in the mirror, to regain your confidence and to get your talents and skills out into the world so that people know about you and eagerly want to work with you!
It's time to get lots more clients, and to grow your business and income.
There are certain PROVEN, FUNDAMENTAL marketing strategies that, when you diligently and consistently apply them, will help you attract quality clients easier and faster than when you work without them.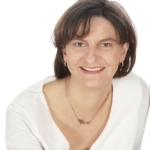 Hi, I'm Francis van Wyk and when I first started my business things didn't work out so well.
With a MBA degree in my back pocket, I thought I knew exactly what to do to get my solo business off to a flying start.
But even with all the textbook knowledge (or perhaps because of it), I missed a simple but crucial detail of growing my business...
I didn't create a rock-solid foundation for getting more clients. I gave little thought to the fundamental principles of marketing and marketing planning.
And as a result, I couldn't believe getting more clients could be so damn difficult! I felt like a total failure…
It wasn't until I struggled for quite some time and faced the real possibility of quitting my business that I finally decided to get back to the basics.
FINALLY, I figured out what I did done wrong all the time!
The foundation of my marketing was in shambles!  So every marketing tactic I used just fell flat.
In other words, I wanted to put the cart (carrying all the yummy clients) in front of the horse. Wrong approach! 🙂
So I changed my approach and made the decision to get back to basics and to start at the beginning of the marketing process. 
What I discovered was SHOCKING
Through my business journey and my quest for more marketing wisdom I discovered that there is really no magic formula or a single "stand-alone" marketing tactic that will make clients magically appear on your doorstep!
However, I've learned a very big secret…
When you diligently and consistently apply the basic & fundamental marketing strategies, you attract quality clients easier and faster than when you work without them.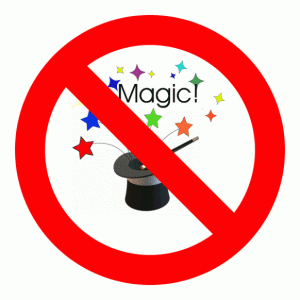 These fundamental marketing strategies have not only pulled my own business out of the ashes, but it also helped my clients create awesome results....and I'm now ready to share these strategies with you too.
The thing is... going back to basics didn't waste my time.
Instead... all my marketing efforts suddenly just got momentum!
The more I refined and worked on the basic aspects of marketing,  the more clients I got and the more money I began to make.
Since then, my "little" business has grown tremendously. In fact I'm now increasing my income year on year. 
And although money is important in business (otherwise you can't stay in business), one of the best things about my business growth is that it dramatically impacted on my confidence levels and my total self-esteem.
I'm mentally and emotionally richer, and it feels great to now simply serve my ideal clients in new and exciting ways.
Today, I want to pay it forward and help more women entrepreneurs, perhaps like you, use the same simple strategies to leap from worrying about where the next client would come from, to experiencing the joy and security of working with ideal clients, getting exciting joint venture opportunities, amazing referrals and abundant good fortune flowing in
What I'll be teaching you are so practical and so simple, that EVERYONE can do the same...including you!
I was unsure about how best to move my coaching practice forward and was becoming lost in all the options and possibilities. After working with Francis I received so much! I got the step-by-step REAL plan. I got huge clarity on what I needed to do next. Previously, marketing was a drag and something I resisted. Now I'm super energized, have a solid plan in place that will more than triple my income over the next 12 months.

Cynthia Moyan,

Abundance Coaching
Things have changed so dramatically in my business and life, that it is totally unreal and working with Francis was an eye-opener. I found so many benefits from the program because I suddenly got a structure to work from. My income is growing steadily, I get more days that I am working than not working and I cannot say when last I was so busy. My clients are increasing and people are getting to know me.

Cobi Mostert ,

ACM-admin
Getting clients doesn't have to be tough. It CAN be easy and fun if you follow the right processes...from the start!

The key is to ensure the foundation of your marketing is in place and then to take it step-by-step from there.
If you don't master the fundamental concepts of marketing, you are sabotaging your chances for success.
Luckily it is surprisingly easy to master those fundamental and basic marketing concepts and once you do, you can use these principles for the lifetime of your business to bring you more clients and grow your income consistently.
In the Create Marketing Momentum training program, I'll teach you exactly how...
Join me for the CREATE MARKETING MOMENTUM Training Program



Here's just a sampling of what we'll cover in DETAIL …
Each module is high content, step by step how-to's that you can implement immediately in your business.


Module #1. How To Reboot Your Business By Identifying
Your Lucrative Target Audience.
I will show you exactly how to get clear on who your ideal target audience is. Because once you're clear, everything else you do will become easier and much more effective.
I'll take you step by step through the process of:
Finally understanding exactly how to identify and choose your ideal target audience (and what to do if you're uncertain or feeling stuck).
Knowing the answer to the question: "How do I know if my target audience is the right one?" You don't want to miss this!
Drilling down into your target audience to find your most ideal prospects. We'll take this process down to the nitty, gritty details so that you know everything there is to know about your prospects, because when you are clear about who they are, your marketing can be clear.
Discovering the pressing problems and deepest desires of your target audience so you can easily relate to them and give them exactly what they want.
This session is one of the important marketing foundations that you absolutely NEED to create more momentum in your business in order to find high quality clients and grow your business faster. There's simply no way around it.

Module #3 – How to Find your Potential Clients in larger numbers and choose the best marketing methods to easily and effectively reach them.

I will show you how to "fish where the fish" are, so that you do not spend your time, money and effort on marketing to people that won't work with you and/or to market in places where you won't find your ideal clients.
I'll walk you step by step through the process of:
Finding your clients in larger numbers so that your marketing is much more effective and have a higher return.
Deciding which marketing tactics will be a good fit for you and your business as it is important to primarily focus on those strategies that will have the biggest impact and the highest returns.
Identifying the 3 overall marketing strategies you'll need to get all the clients you want.

Module #2 –

How to Get Your Target Audience to Fall in Love With You So Your Marketing is Much More Effective.



I will show you how to create a marketing message that gets your clients excited to work with you. This is what allows you to create massive traction in your business, and your clients to really understand the transformations your services can provide to them.
I'll take you step by step through the process of:
Extracting all the benefits and results of the services you provide. This is the secret sauce that makes marketing more authentic and will make your prospects eagerly want to work with you and/or buy your products. You do not want to miss this.
Recognizing who your competitors are and discovering what makes you unique so that potential clients are attracted to YOU and rather want to work with you.
Crafting a magnetic marketing message so that your clients instantly "get" what you say and respond with "Wow, she has exactly what I need to solve my problems."


Module #4 - How to Use the Power of a Marketing Plan to Turn Your Marketing Misery into Marketing Mastery!
You've perhaps heard about the saying that success is often dependent on "creating the plan and working the plan". Well, this is actually one of the many secrets of highly successful entrepreneurs. If you want to get the best results from your marketing efforts this year, you must have a plan that guarantees your marketing won't be put on the back burner.
In Module 4, I'll walk you step by step through the process of:
Seeing the big picture and knowing exactly how many clients you need to work with to earn the money you want . This information is priceless because it directs all your future marketing actions.
Breaking down your most important income and client goals into doable and achievable action steps so that you take every little detail into account, easily make progress and be assured that you will reach those goals.
Creating a yearly, monthly and event specific marketing plan so that you are always in control of your business and your marketing AND knows exactly what marketing to do when.
Content Rich Video Classes
(27 Videos in total)
The training is delivered online, so it doesn't matter where in the world you are situated. Each video covers IN-DEPTH, a powerful fundamental strategy to create massive marketing momentum in your business.. You'll receive next steps, as well as assignments and worksheets for cementing all the learning into your own business. This will empower you to create marketing momentum for getting more clients authentically and consistently.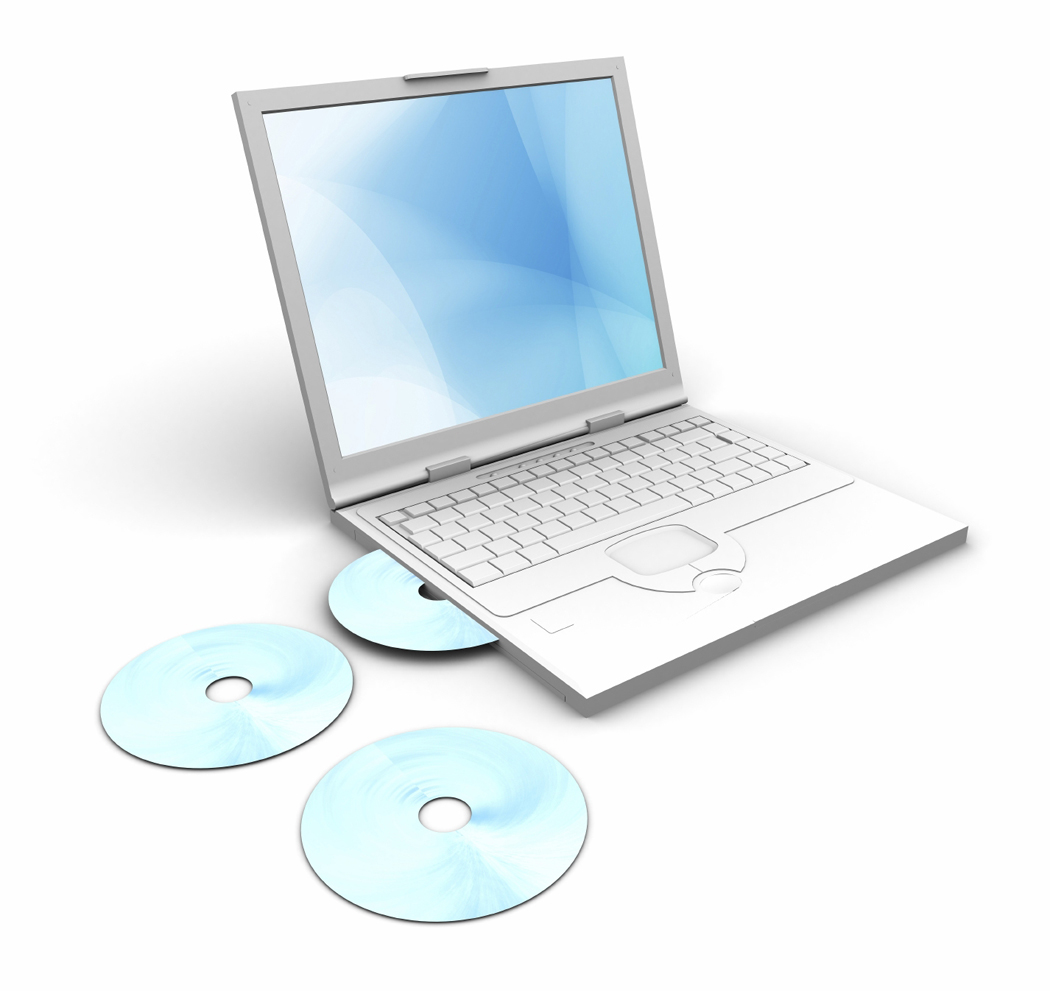 Downloadable Multi-Page Workbooks
With each class you'll receive a workbook containing exercises and sample scripts that accompany every aspect of the training material. The worksheets and examples will enable you to strategically think about your business! Thus cementing the learnings into your own business. I've developed these worksheets to help you implement the course content and strategies effectively in your own business. By completing them, you will get clear on exactly how to model and apply all the strategies to successfully market and attract more clients.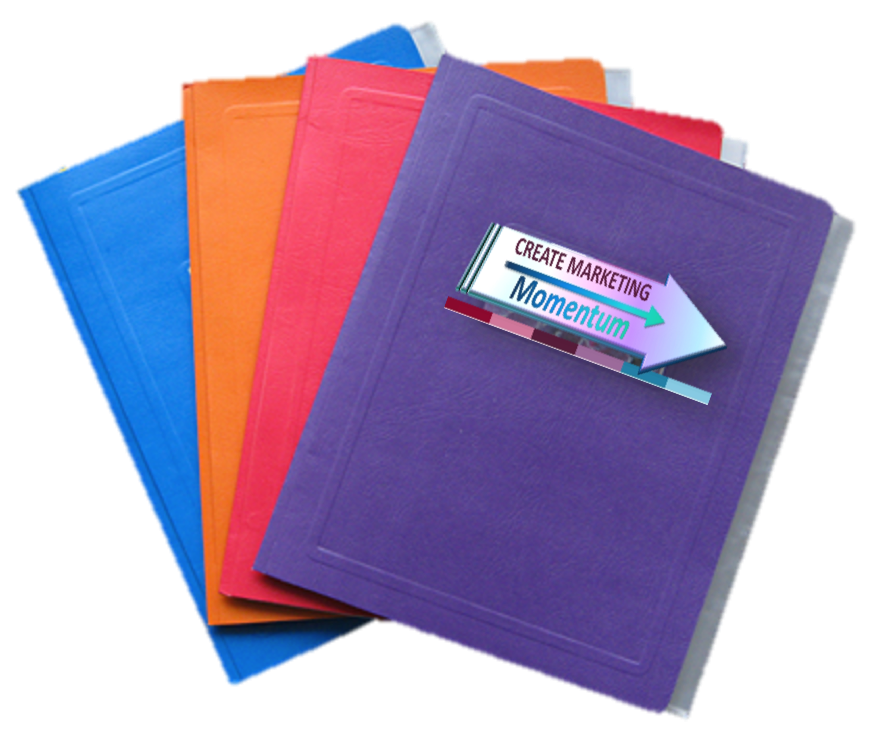 Downloadable Transcripts

Not all of us learn in the same way. So for those of you who prefer to read, there are downloadable transcripts of all the videos. These transcripts will also serve as a quick reference guide when you might want to find specific information you are looking for.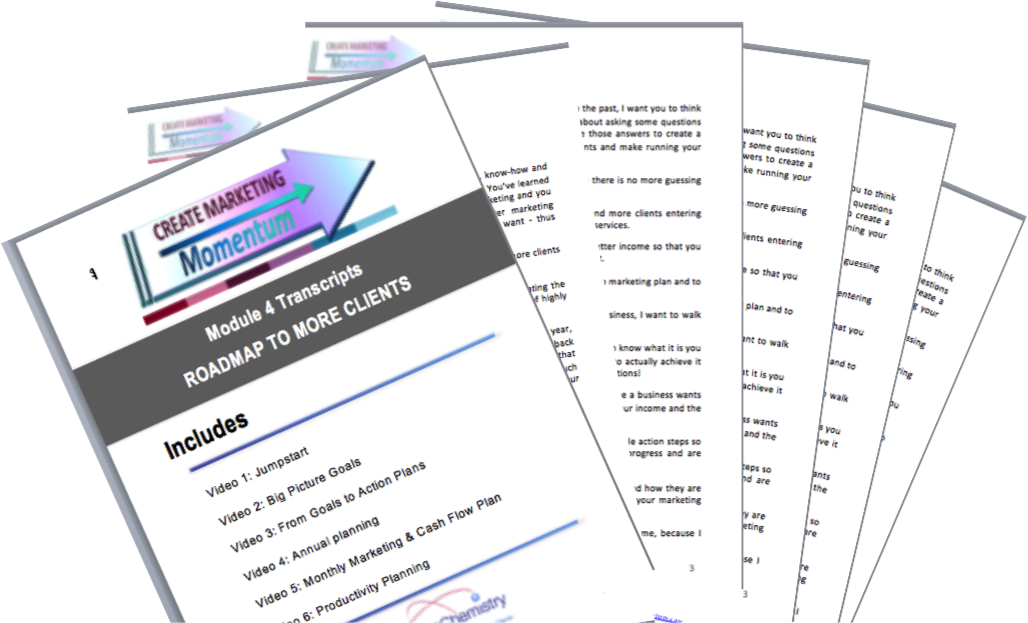 Whether you're looking to get your very FIRST clients…
Or whether you are ready to create massive momentum with your marketing that consistently gets you MORE clients…
Investing in the Create Marketing Momentum Training will FINALLY shorten your path to success this year.
If you struggle on your own to figure everything out, it takes way too long to get your business effectively off the ground with high quality clients. You might even still be frustrated because you work very hard, but don't attract the clients you need – often because there are important pieces missing in your marketing methods.
Struggling on your own to figure out what you need to do to get more clients can cost you $1000's in the long run. BUT it won't cost you NEAR that much if you work with me in the Create Marketing Momentum Course.
With the Create Marketing Momentum Training, you'll receive ALL the important pieces needed to put your marketing on a solid foundation AND create momentum that will provide consistent results. All at an extremely GIVEAWAY prize .
During this course, you'll have many "a-ha" moments that will demystify why you've been stuck and specifically HOW to move forward attracting and keeping more ideal clients.
With this information you can actively remove *the* major stumbling block to your success – and do it for only $297.
Think of your investment in the Marketing Momentum Course this way:
How much is just one new client worth to you? Over the course of a year how much does that add up to? Likely, you stand to gain much more than the surprisingly low price you're investing to learn these step-by-step, make-it-easy-and-stress-free-for-me, marketing information.
I've made it simple and easy for you to create the marketing momentum you need to boost your business, and this is a reasonable investment that surely makes sense. If you miss this now, you risk losing time you can never reclaim, money you could have made, but didn't… you may even be risking the success of your business.
With this information, you'll feel relieved, excited and ready to quickly take your business to the next level - now, and for years to come.
This program contained so much more info than I initially thought. The step by step process really cleared up a lot of stuff and I now have a much better idea who my ideal client is and what I need to do on a daily basis to move my business to a new income level. It opened my eyes to so many new possibilities and people that can work with me. I signed on 2 new clients in less than 2 months.

Sandra Roodt,

Stress Less VA
The course has given me much more confidence and made me realize that there were certain areas I needed to work on in order to have a great business. I have had such a lovely "a-ha" moment, as I noticed that there seems to be very little services aimed at my target market. They are in need of someone like me to help them succeed - so, thank you for allowing me to find my ideal clients and niche market!

Cindie Scheepers,

CS Virtual Assistant

You're Covered By My Personal Money Back Guarantee!
Here's my pledge to you:
I want you to be MORE than satisfied with the Create Marketing Momentum course.. But if for some reason you aren't, then I want to make sure you end up happy.
Thus, I do offer a full money-back guarantee. All I ask is that you complete the FULL program before you make your final decision.
If, after you listened to every class, completed all the homework and worksheets, and feel this program did not truly deliver what it promised (and more!), you are welcome to personally request a full refund. Since this is a digital product, you can even keep all the recordings, worksheets and bonuses to use for years to end.
This "All-the-Risk-Is-On-ME" guarantee is my way of taking ANY worry off your shoulders about making this important decision.
So...are you ready to learn ALL the important secrets needed to put your marketing on a solid foundation?
Are you ready to experience more marketing momentum that will turn an unresponsive marketing into a steady stream of new, enthusiastic clients, simultaneously growing your income and FINALLY giving you the peace of mind of being a successful solo-preneur?
Then this training course can ultimately change YOUR life.
Register now. Don't sabotage your chances to reach the success you want, sooner!


4 Content rich and in-depth training modules on how to create massive momentum with my marketing and getting more clients.
22 Training videos.
Downloadable transcripts of all the videos.
4 Multi-page workbooks containing sample scripts, worksheets and checklists that I can download prior to attending a class.
 I understand I'm covered by Francis's risk-free guarantee… thank you for that reassurance!
Yes! I'm ready to invest in the CREATE MARKETING MOMENTUM TRAINING right now for only $297!

I'm looking forward to seeing you on the inside!
To Your Continued Marketing Success!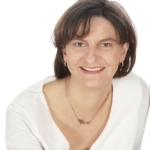 Your Marketing Success Mentor
P.S REMEMBER: You're investment in the Create Marketing Momentum Training is at absolutely NO RISK to you. You are covered by my 30 day money back guarantee!
P.P.S  DON'T WAIT to put your marketing (and business) on the fast track. Make that decision today and sign up for this program. You have nothing to lose, but lots to gain!
Have any questions? Get in touch info@createclientchemistry.com

---
I think a lot of small businesses under perform or even fail because they don't know all the right steps, who their clients are, and how to market effectively. They may be very good at what they do but don't get their services to the right clients. Francis helped me to quickly and effectively identify and become clear on the steps I have to follow to plan my business success, identify clients and their needs and promote myself in the most effective way. Previously I was intimidated by the idea of marketing,   but after working with Francis, it changed for me and now even I can do it!

Carjolein Nortje ,

Lash D'Lovely
As a new business owner, I had no clear direction of what I wanted to do in my new business and also where to start. I was afraid and lacked the confidence to go forward. Francis helped me narrowed my focus and that drastically reduced the feeling of overwhelm. We mapped out my goals and a doable action plan to help me get started. I found my niche and my purpose and will not allow myself to run away from it anymore. I'm now buzzing with excitement and super confident that this business dream of mine will come true.

Ruth Simwanza