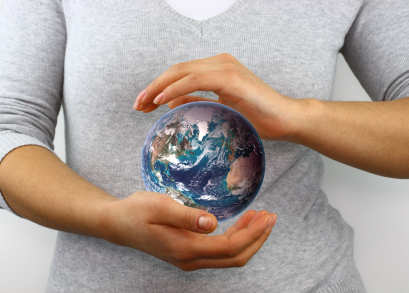 There's no two ways about it, in today's on-line world, any small business needs a website – even if you are a solo-preneur, doing your thing from home.
Running a business without a client attractive website is like missing out on a goldmine of potential clients. Not only is a website beneficial as an online showcase for your business and services, but it also gives you the ability to:
Level the playing field;
Use cost effective marketing strategies;
Expand your business across geographical borders;
Reach a global client audience;
Get 24/7 marketing coverage 365 days a year;
Attract new leads and getting more clients;
Add value;
Give clients easy access to you;
Improve your credibility;
Keep in touch with prospects and clients;
Diversify your income streams.
OK, so you hopefully agree with me that there are a lot of great benefits for a solo-preneur to have a web site.
So, here are the 7 steps to build a website from scratch
Step1: Determine the Purpose of Your Website?
As with everything else in business it's important to know what the purpose of your website is,  to both you and your clients. For example, your purpose might be to get leads and sell your services, while it is to your client to get some information. Knowledge about your site's purpose helps you to structure the site and content to deliver on both approaches.
Step 2: Know Who You Write For?
Knowing who you are writing for, gives you insight in what content to write. You can have the best looking website; however, without an identified target market the information on your site might be too general and not live up to its purpose.
By knowing your market and understanding their needs, you can guide visitors with your content to gain an interest in learning more about you and what you have to offer.
Step 3: Decide on a Domain Name
Before you can publish a website on the internet, you need a domain name. You've probably already decided on a name for your business and it can be used "as is" for your domain. Just ensure that it is available.
Remember, getting a domain name does not get you a website – it's just a name. It's basically the same as registering a business name in the brick-and-mortar world; having that business name does not mean that you also have the shop premises to go with the name.
Tip: Most hosting companies include the price for a domain name in their hosting packages. When you sign up for a hosting account (step 5 below), they will register your domain automatically. This is the easier route to go than trying to do it yourself.
 Step 4: Decide to Do It Yourself or Outsource
You basically have 2 options: Either build a website yourself (benefit: cost effective) or hire someone to do it (benefit: saves time).
When you outsource your website to a web designer, they will take care and assist you with all the technical issues. You then only focus on writing the content based on your site's purpose and your clients in mind.
If you want to do it yourself, you need the following:
A hosting account
Content management system e.g. WordPress
Step 5: Choose a Hosting Company
Webhosting allows individuals and organizations to make their website accessible via the world wide web. If getting a domain name is analogous to getting a business name in the brick-and-mortar world, getting a web hosting account is analogous to renting office premises for your business.
There are many hosting companies with different price structures that can suite any budget. I use Bluehost as they have excellent customer care and you can host multiple domains on one account.
What about Free Hosting? Although it might be tempting to opt for free hosting, it might not be the best option. Free hosting sites are often frowned upon especially when you want to gain a professional reputation and want a unique domain name. With free hosting, this is the very first thing you won't have as your domain is just a subdomain /extension of the hosting website (e.g. www.freehostingaccount/yourdomain.com vs www.yourdomain.com on paid hosting).
Step 6: Use WordPress as your Content Management System
I'm a big fan of WordPress since it can be used as a combination of a content management system (traditional website with static pages) as well as a blogging platform for keeping your content fresh and updated.
WordPress is extremely easy to use and very user friendly. It furthermore has a wide variety of design themes (both free and paid) for changing and customising the look and feel of your site so that your site is unique and live up to its purpose (step1).
WordPress can be installed for free from the control panel of your hosting account.
Step 7: Populate your Site with Client Attractive Content
All eye catching websites have one thing in common. They know their target market and leverage that knowledge to write content that capture their visitor's attention.
Some things to keep in mind:
The outline of the site will be dependent on the purpose you want to achieve.
Most visitors do not read everything. So, make your content easy to follow by using headings, bullet points and shorter paragraphs.
Have dedicated pages with your contact details and services.
Have a call to action on every page.
Have an opt-in box to capture the contact details of your site visitors.
Keep your navigation simple.
Keep the design clean and simple as it is often much more user attractive and faster to load.
A website is an important part of your business and one of your best marketing tools. What are your goals for getting your website ball rolling. Share it with us in the comment box below.