Get More Clients in 30 Days
Use These Proven Strategies and Action Steps
I'm pulling back the curtain on my PROVEN STRATEGIES for getting more CLIENTS, creating more PROFITS and more SUCCESS in your business.
Dear Fabulous Female Entrepreneur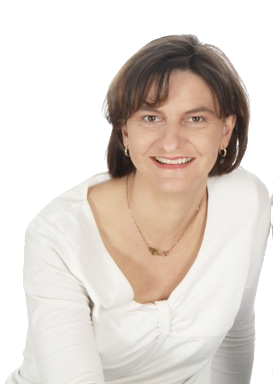 I'm Francis van Wyk, and I'm known for helping women solo-preneurs better plan their marketing success, attract more clients, make more money and create a business and lifestyle they enjoy.
My #1 goal is to make your marketing simple, effective, easy to implement, and above all profitable.
Every day I work with women who are stepping up and taking the right marketing actions to get the client results they want. BUT, I also see far too many talented, motivated and hard working women solo-preneurs who are struggling to get clients.
If you are frustrated with not getting the clients you want and if you struggle to convert prospects into paying clients, some of the following might be true for you:
You are REALLY good at what you do, but your marketing is not done consistently.
You are not really sure exactly who you should work with and who are those people that will get the best results from working with you.
You are probably charging too low for your services and only attract "heart-sinking", non-ideal clients who do not want to pay you what you're worth.
People simply just don't "get" what you do and you sometimes find it difficult to confidently talk about your business and tell potential clients exactly how you can help them.
Your marketing and marketing materials are perhaps ineffective and don't give you the results you want.
You just don't like marketing. It feels forced, too "sale-sy" and inauthentic and you just don't really know exactly what to do to get consistent results.
If you are honest with yourself, all this creates unnecessary stress in your life. You feel overwhelmed, confused and frustrated with marketing and with your business.
It doesn't have to be that way. Marketing and getting more clients can be much simpler and easier if you follow a proven system and are shown exactly what to do.
You are just a few simple shifts away from having a "client-filled" business.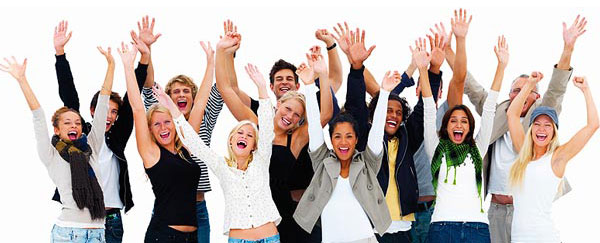 In my opinion, a lot of marketing "experts" out there make the process far too complicated and confusing for you to implement. In fact, the more you simplify the process, the more effective your marketing will be.
What I found is that when you do a little bit of marketing EVERY day, you create much better long term and consistent results than doing a lot of marketing once off. This is because you create a habit of consistency…and when you are consistent in your marketing efforts, you will get consistent results and a client-filled business.
It all starts with the More Clients in 30 Days Challenge
The "More Clients in 30 Days" Challenge, is a 30 Day program designed to help you take DAILY action on your marketing. This easy to follow and easy to implement start-to-profit system will help you build market awareness so people know you exist and are ready and willing to listen to what you have to say and sell, then convert your listeners into clients, and finally, build lasting relationships with your clients for a long-term partnership and referrals.
I've broken down the total marketing and "get-more-clients" process into small action steps that you can implement every day over the course of 30 days and at the end you will have implemented 30 new marketing strategies and tactics that you can use over and over for the lifetime of your business to bring you clients consistently. It is the exact proven process that I use in my own business.
Sandra made a list of her entire network and is in the process of signing on

2 new clients from that list.

 Before I started this challenge, I didn't know who I should work with and I had no clients. The steps you explained really clear up a lot of stuff and I now have a much better idea who my ideal client is. For me, one of the biggest benefits I got from this program was that I made a list of my entire network and it opened my eyes to so many new possibilities and people that can work with me. In fact, I am in the process of signing on 2 new clients from that list.

This program contained so much more info than I initially thought. The step-by-step process over the 30 days was really good. I am currently working through it again. My business changed in that I now have more focus to really get my business up and running.

Sandra Roodt

Stress Less VA
Over the course of 30 days, you can expect to see the following results in Your business.
The More Clients in 30 Days Program is an ACTION and IMPLEMENTATION program and here is just a sampling of the things you'd learn and do.
I'll show you how to…
Developing a business and marketing orientated mindset to help you take charge of your business, make better decisions and become your clients "equal partner".
Create goals to keep you accountable in reaching the results you've set out for yourself.
Find and understand your "ideal" clients who will benefit most from working with you.
Discover what makes you different from your competitors so clients rather want to work with you.
Fine-tune your services so that you are perceived as being the problem solver to your clients' needs.
Increase your rates and create service packages that make it easier for potential clients to work with you.
Develop a 30 second introduction speech that grabs attention and ensures you never again stumble over words when someone ask you the question "So tell me, what do you do".
Identify and build your network of people who can become clients and / or referral partners.
Develop marketing materials that PULL clients towards you and make it easier for them to start working with you.
Convert your website to bring you more leads that you can turn into paying clients.
Ask and get high quality referrals
Prepare for the first client consultation
Conduct a professionally consultation call using a step-by-step process to convert more prospects into paying clients without feeling "sale-sy"
Create strategies to retain clients for longer and help prevent "re-inventing" the wheel over and over again.
And so much more…
The beauty of this program is that once you implement all the steps, you're on your way to getting all the clients you need! The key however is to take it step-by-step and to create the habit of doing marketing daily. This is exactly what the More Clients in 30 Days Challenge will do for you.
Cindie found her niche market and feel more confident doing business

 I would like to thank you for this incredible opportunity! I have had such a lovely "a-ha" moment, as I noticed that there seems to be very little services aimed at my target market. This is where my services come in! So, thank you for allowing me to find my niche market! I now feel much more confident in my business!

I enjoyed all the marketing aspects and particularly found the pull marketing concept interesting. All the tools I received via this training made me aware of the importance and the possibilities of marketing my business correctly to my niche market. The program stressed the importance of not focusing on everyone, but rather on a specific market – which I found very useful.

Before I started this program, I was a bit unsure whether it could work, but this challenge has definitely proved to me that I can work smarter rather than harder, and that my efforts will pay off. Some of the challenges took me out of my comfort zone, but I loved every minute! It was a great success!

As a result of this program, my time wasters have been identified and modified. I spend less time "not being productive", and more time on different ways to do marketing.

This is a fantastic program, and anyone wanting to start a business must do it!"

Cindie Scheepers
Wendy signed on a new client for a long term period

 The training gave me the opportunity to really think about what it is that I want, by defining what I do and who my ideal client is. Since taking this challenge and receiving feedback on my current situation, I've signed on a new client for a long term period. This helped to boost my confidence and reassure that I am on the right track.

I found the section on rates very beneficial. As a result of this training I can see improvements in my business in terms of how I structure my services to offer a service "value" package instead of an hourly rate package.  I also spent more time looking at the qualities I would like in a client, and defining who I would like to work with.

I already achieved 2 of my 5 goals which I set at the beginning of the challenge. Also, the challenge does not end after 30 days because you can go back, re-work previous sections, and track your own performance. Thanks for everything.

Wendy Burger
Admin Without Borders
Here's What Is Included…
The More Clients in 30 Days Challenge is a complete 30 day, step-by-step marketing and client attraction process to help women solo-preneurs in services based businesses i.e coaches, consultants, therapists and virtual assistants to create a habit to do marketing activities daily so they can successfully grow their businesses and get results from their marketing efforts – one client at a time.
You'll get: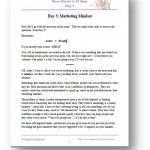 30 Daily Lessons. Each daily lesson is specifically designed to contain a specific step in the marketing process including explanations and practical examples. It is deliberately designed to be in a bite-sized format that will make it easy to understand and quick to implement. This will prevent you from feeling overwhelmed with too many marketing actions to take simultaneously.  The program is designed for you to start at day 1 and work systematically and step-by-step (on your own time) through each day so that at the end you'll have a repeatable system to use over and over again for the lifetime of your business to bring you clients consistently.
30 Practical Assignments Transforming your Business.

Successful marketing involves action. So every daily lesson includes one or more practical assignment or action steps to implement in your business. These assignments help you practically apply what you learn each day. Without action, you won't see results, and these assignments give you the push you need. The result is a powerful plan that outlines the steps to your personal business success.
Bonuses to Boost Your Success Rate…..
Each bonus is handpicked to enhance your learning and maximise the benefits you'll receive from this program.

Bonus 1: Printable Course Material and Worksheet
ALL daily lessons and worksheets are printable so you can create and compile your own hardcopy "get-more-clients" manual to use over and over again. Printing the completed worksheets will keep all your planning in neat order and save massive amounts of time as they'll help you easily review and reflect on what you've done and still want to do – thus preventing you from re-doing and "re-inventing the wheel over and over again.(Value $97)
Bonus 2: A List of Industry Related Target Markets
The most successful solo-preneurs understand that it is important to determine, as closely as possible, exactly who those people are to whom you can 'target' your marketing efforts. This bonus contains more than 35+ industry related target markets and can help you with brainstorming your perfect audience. It complements Days 5, 6 & 7 of the 30 Day Program. (Value $27)
Bonus 3: Net-writing Masters Course
The majority of websites does not hit the mark in terms of attracting clients since they lack well-written content that "speaks" to your visitors, gain their trust and help you fill you client pipeline. This unique, informative SBI Net-writing Masters Course will help you write excellent copy for your website to attract many more clients. It complements Days 19, 20 & 21 of the 30 Day Program. (Value: R47)
Bonus 4: Goal Setting Masters Course
What I realized in my business so far is that your life only begins to become a great life when you clearly identify what it is you want, make a plan to achieve it and then focus and work on that plan every single day. This bonus will help you set and achieve your marketing goals and help you keep focus on what is important. It complements the lessons of Day 4, but is applicable to the whole program. (Value: R47)
Linda is now running her business with a business orientated mindset instead of an employee mindset.

This program changed my employee mind set into a business orientated mind set and I now have a much better understanding of marketing.

Before I started with the program, I was caught up in the "time-for-money" trap and used to charge per hour for my services. Now I am in the process of working out service packages and also changing the services I currently offer. I really enjoyed this program, especially all the examples you give.  I will definitely recommend this program.

Linda Smith

Uniquely Admin
Antoinette gained the confidence to talk about her business and found a new client.

 Before working through this program I was just starting out with no clients, no income and no idea how to build my business or market it. I received SOOOOO many actionable tools and ideas that I put to work right away. I now have the basics in place and got a specific plan for how to market my business.

The examples and specific scripts was an absolute blessing! Some of the action steps took me out of my comfort zone, but I made appointments and attended two networking meetings already. I now have the confidence to talk about my new business (something that really lacked before) and even found an "ideal client". I'm in the process of closing the deal now.

This program changed my life! I didn't even apply all the action steps yet, but I already feel more confident when doing business and talking to people, just because I now know how to do it right. I'm so excited about my future!

Antoinette Strauss

Virtual Partner
If you've been scrambling in the dark to find clients and working way too hard for too little return on your efforts, it's time to break the pattern and get back to the basics.
The funny thing is that once you learn to do what works, you'll find that you can actually do less and make more. That is why I'm so excited to share this program… because it's going to allow you to accomplish the things you need to do much faster … and at a much, much smaller investment.
Ok, Francis I'm ready – What is my investment in this program?
I want to help you get the "client" part of your business rolling, and I don't want ANYTHING to stand in your way…
So, for less than the price of one coffee and/or a snack at your favorite coffee shop per day, you can now have a proven and complete system to grow your business and get more clients for life. And if you calculate all the time you've already spent in trying to get this marketing thing work, this program is a crazy-low investment and just a drop in the bucket to enhance your long-term profits.
For now, this More Clients in 30 Days Program is ONLY $297 $97.
In addition to the ridiculously low investment, I'm also taking all the risk off your shoulders and putting it on mine with the…
"All Risk is on Me" Guarantee!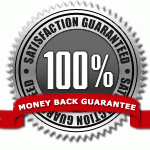 If, after working through all the action steps (and can provide proof that you at least implement it in your business), you do not experience any results, just send me an email within 60 days of purchase and I'll give you a full refund. No questions asked. So you have absolutely nothing to lose.
As you can see, I'm putting everything on the line here to help you succeed, and succeed quickly. I know this program is EXACTLY what you need right now in your life.
It's really a no-brainer. I'm assuming all the risks, and you'll receive a 30 day proven, step-by-step marketing system that you can use over and over again to market like a pro, attract a consistent stream of "ideal" clients, increase your income & build a truly sustainable and profitable solo business….for life.
I'm ready. The question is . . . are you?
Claim your More Clients in 30 Days Program at this ridiculous low price now.
Congratulations on taking this great step towards your future!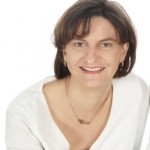 To Your Success!

PS: If you're still skeptical, I understand. After all, this may be the first time you've really heard of me or heard about this program. So, to make you feel as confident as I am, remember, I'm putting my money where my mouth is, by offering you a full money-back guarantee. You have NOTHING to risk and EVERYTHING to gain.
PPS. Any questions? I'm happy to answer them. Contact me here.